2021 Outdoor Registration is NOW OPEN!
---
---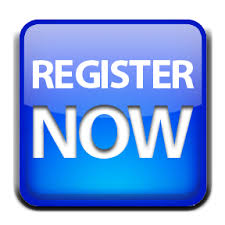 ---
2021 OUTDOOR SEASON STARTS MONDAY, MAY 10TH
Thank you everyone for your patience for this challenging outdoor season. Registration is now open and all players, coaches and support personnel will need to complete a registration on our website as part of the SSA requirements. www.melfortyouthsoccer.ca
***SEE ADDITIONAL SEASON DETAILS BELOW***
With the current restrictions that are in place soccer will be different from what we have been able to do in the past. Canada Soccer along with Sask Soccer and the provincial government all have guidelines that we need to follow and at this time we are very limited in what we can offer, but optimistic that things will change in the coming weeks. We are currently in "Phase 1" of Return To Play which is essentially individual training in groups no larger than 8 players, socially distanced activities with all participants at least 3 meters apart, players do not have to wear masks, but they can if they want and all coaches and parents do have to wear masks. We are also currently limited to 30 participants total on a full size soccer pitch and we ask that a minimum number of spectators be at the fields to watch and always maintain social distance from all others to help us meet all regulations. Due to these restrictions, we have moved the KVC groups (U5, U7, U9) to the MUCC fields as we need the space to meet the guidelines and we cannot have any of these groups playing at the same time to again meet the requirements. We ask that all players show up 5 to 10 minutes before your session and leave immediately after as the next group will be arriving shortly. I have attached the "SSA Before During After Resource" for you to review for yourself and your player as guidelines to follow for this Covid season. I have also attached the "SSA participant Symptons Evaluation" for you to also review before each session to minimize the chances of spreading. Please ensure that your player brings their own ball and water bottle that both have their name on it.
As usual the U5 group requires a parent, guardian or sibling to attend the sessions and participate with the player. All other age groups can have the players left to participate with the coaches. We have reduced fees to $75.00 this year and no uniforms will be distributed.
Soccer will take place on Monday and Wednesday nights starting May 10th and the last night will be Wednesday, June 23rd. The hours and locations are listed below.
With the increased demands that are required to offer soccer under Covid regulations we require more support for coaching, contact tracing, and possibly other duties. At this time we still need more coaches in some age groups or those groups will not be able to play, coaching material is available, easy online certification, no experience is necessary!
For U5 we still need at least 4 coaches to offer this age group, but could use up to 10 more.
For U5 we still need 2 contact tracers to offer this Age group.
For U7 we still need at least 3 coaches to offer this age group, but could use up to 9 more.
For U7 we still need 1 contact tracer to offer this Age group.
For U9 we have enough to offer this group, but could use 4 more.
For U11 we have enough to offer this group, but could use 2 more.
For U13/U15/U17/U19 we have enough to offer these groups.
If you have any other questions or concerns feel free to contact us at melfortyouthsoccer@gmail.com