2020 Melfort Youth Soccer - Outdoor Season Registration is NOW OPEN!
---
---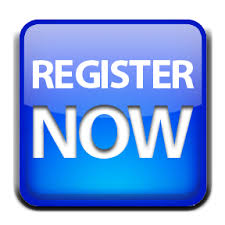 Link to Registration Page
2020 Outdoor Soccer Registration is now open!
Melfort Youth Soccer Registration MUST BE COMPLETED ONLINE as part of the Saskatchewan Soccer Association.
Registration and payment online at www.melfortyouthsoccer.ca, or for more information we will be at Melfort Spring City Wide Registration night on Wednesday, March 25th, 2020 from 6:00 - 8:00 pm at the Northern Lights Lobby.
Last Date to Register and Pay (unless prior approved arrangements have been made) WITHOUT Late Fee of $25.00 is April 15th, 2020.
Email melfortyouthsoccer@gmail.com to arrange payment before April 15th, 2020.
Season Start Date
Monday, May 4th, 2020
March 3rd - Online Registration Opens at
www.melfortyouthsoccer.ca
March 25th - 6:00 - 8:00 pm - Spring City Wide Registration Night at Northern Lights Palace Lobby
May 4th - Outdoor Soccer Season Begins
June 24th - Outdoor Soccer Season Ends
Volunteers Needed to Fill the Following Roles
:
Coaches - House league and travelling teams
Field Maintenance - Preparing nets and putting in place prior to the start of the season, marking our and mowing the lines on the fields, painting the lines, removing the nets and putting everything away at the end of the season
MYSA 2020 Outdoor Season Information
Melfort Youth Soccer Association - 2020 Outdoor Season
Age Groups Born on or After Planned Day & Time Location

U5 2015,2016 Monday and Wednesday 6:00-6:30 pm Behind KVC
U7 2013, 2014 Monday and Wednesday 6:30-7:30 pm Behind KVC
U9 2011, 2012 Monday and Wednesday 6:30-7:30 pm Behind KVC
U11 2009, 2010 Monday and Wednesday 7:30-9:00 pm MUCC
U13 2007, 2008 Monday and Wednesday 7:30-9:00 pm MUCC
U15 2005, 2006 Monday and Wednesday 7:30-9:00 pm MUCC
U17 2003, 2004 Monday and Wednesday 7:30-9:00 pm MUCC
U19 2001, 2002 Monday and Wednesday 7:30-9:00 pm MUCC
Please Note: MYSA
will make every effort to maintain this planned schedule, but adjustments may be required depending on the number of player registrations received.
We also could have travelling teams for the U9, U11, U13, U15 and U17 age groups, but it will ultimately depend on numbers whether it is feasible and if their is anyone interested in coaching and organizing that team, for more information contact us.
*Exact times to be determined. Exceptions may be made in consultation with the age group coordinator, the parents and often the player.
If your player is unable to participate at the scheduled time, please email
melfortyouthsoccer@gmail.com
.
ALL times/locations are based upon available registered coaches and players and are subject to change until the season start date.